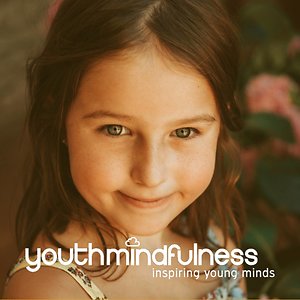 The Youth Mindfulness Kids Programme
I offer two very comprehensive and experiential Mindfulness courses for young people.
Both courses are available for online delivery and in some cases for schools, youth groups, and charity organisations face-to-face.
The Kids Programme and the SOMA programme are not always offered in a school setting, they can be offered as private individual sessions with parents and their children and Community Youth Groups.
For schools please contact me for an overview and a quote.

THE YOUTH MINDFULNESS KIDS PROGRAMME

Imagine if children learned they could transform their own minds...

Imagine if they knew how to grow compassion...

Imagine if they developed the resilience to meet challenges...

Imagine the future they could shape for themselves.

Fun & Inspiring Curriculum
(7-11year olds)
16 lessons packed with games, activities, videos and meditations the kids will love!
curriculum kids will love

The truth is... kids won't want to learn mindfulness if they think it's boring and focusing on the breath sounds kind of boring to most kids.

This is why it's so important to make mindfulness fun and offer a curriculum kids will love.

The Youth Mindfulness Kids Programme is 16 one-hour lessons, jam-packed with games, videos and activities that make mindfulness interesting and inspiring for 7-11-yrs

Organisations and Schools, to register your interest for information regarding the content of the Youth Mindfulness Kids Progamme and pricing "CLICK HERE"
SOMA Programme

A programme designed to connect and inspire
For young people to be willing to explore mindfulness, they need to feel safe and free from judgment. Without this, no learning is going to take place.

The most powerful way to build this sense of safety is through positive social connections. For this reason, the SOMA Programme takes an approach we call "relationship before content".

The curriculum isn't death by PowerPoint. Instead, it's packed with activities that are designed to foster interaction, connection, and trust. This is the basis for learning!

Interactive & Inspiring Programme
(12-21+-year-olds)
Flexible and responsive, strengths-based approach with over 40 activities.

A programme that activates strengths
Every young person has character strengths. Qualities like kindness, joy, and courage. Mindfulness is the practice that can help us recognise and grow these qualities.

With the SOMA Programme, you can help young people recognise and appreciate the best in themselves.

You can help them grow the foundations of well-being:
Social connection, Openness to enjoyment, Meaning & Purpose, and Action & agency.

To visit the Youth Mindfulness website "CLICK HERE"=

Organisations, Schools, and Colleges, to register your interest for information regarding the content of the SOMA programme and pricing "CLICK HERE"